Eminence Organics Skin Care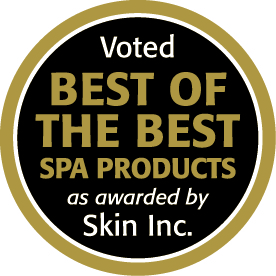 Eminence Organics Skin Care has been declared favorite organic skin care line for several years running. By matching pure, environmentally conscious organics with the luxury of Hungarian beauty care, Eminence promises to enhance your well-being naturally! Enjoy the healthiest and most effective experiences available from Eminence organic skin care.
With everything from gel cleansers and anti-aging masques to powerful Eminence cosmetics, find out why Eminence organic skin care is consistently a best seller and how it is improving the lives and skin of clients everywhere. Once you cleanse with favorite products like Eminence Stone Crop Gel Wash or hydrate with pure products like Eminence VitaSkin Clear Skin Probiotic Moisturizer the difference will be clear!
Starting in a small Hungarian village using local herbs, fruits, and plants, the company has expanded into the most prestigious organic skin care brand on the planet. For the last 50 years, Eminence products have all been hand-made and cruelty-free without mass production. As Members of the Organic Trade Association (OTA), the association for the organic industry in North America, all Eminence products are free of Parabens, Sodium Lauryl Sulfate, and other harsh Chemicals.
Organic Colour Systems
Organic Color Systems is the most innovative approach to professional hair color since the invention of the oxidative hair color process.
With a unique approach that respects the natural integrity of the hair by leveraging pure, high quality, all natural ingredients; Organic Color Systems has been revolutionizing the hair color industry. By providing superior results, a naturally healthier and more enjoyable experience, and an uncompromising commitment to excellence; Organic Color Systems has become the world's preeminent All Natural Organic Salon Color line.
The key difference in their color is their approach to preserving the cuticle's natural structural integrity and the hair's natural protein's and pigments. Rather than use an aggressive and corrosive alkalizing agent like ammonia, which can damage the cuticle and irreparably destroy the hair's natural ability to "hold" color, they use a coconut by-product that is a naturally derived swelling agent that is suspended in soy oil. When their color is applied to hair and activated under heat, the soil oil naturally softens and moisturizes the cuticle as the coconut derived swelling agent gently expands and opens the cuticle. When the heat is removed from the hair, the swelling subsides and the undamaged cuticle naturally closed back down thereby sealing the new pigment into the hair.
By taking this revolutionary natural approach, they are able to consistently produce extraordinary results. Common problems of traditional oxidative ammonia based hair color are eliminated.
Click here for more product information or to order online.
Benefits of Using Organic Color Systems
There are no problems with resistant gray hair. Since the cuticle is softened and then naturally swollen open, the coarseness of the cuticle which makes the gray hair resistant to ammonia, is not a barrier.
There are no problems with fading or banding. Since the natural cuticle is completely preserved, it seals the pigment into the hair shaft when the cuticle closes. Also, Organic Color Systems preserves the tyrosine protein as well as the hairs natural melanin pigments which allow it to "hold" color. Color will not fade over time.
Over processing is a thing of the past. Because Organic Color Systems is not damaging to the cuticle, there is no risk of over processing. Hair can be colored as frequently as the client wished.
The hair is left healthier and more natural looking. Organic Color Systems completely preserves the scalp's sebaceous glands which provide moisture to the hair unlike ammonia or non-soy based hair color which damages these glands. Organic Color Systems will leave the clients hair with its natural moisturizing system intact.
There is an entire, health-focused, system of all natural professional hair products specifically designed and formulated to support and maintain healthy hair and wonderfully natural vitality and color.
Surface Products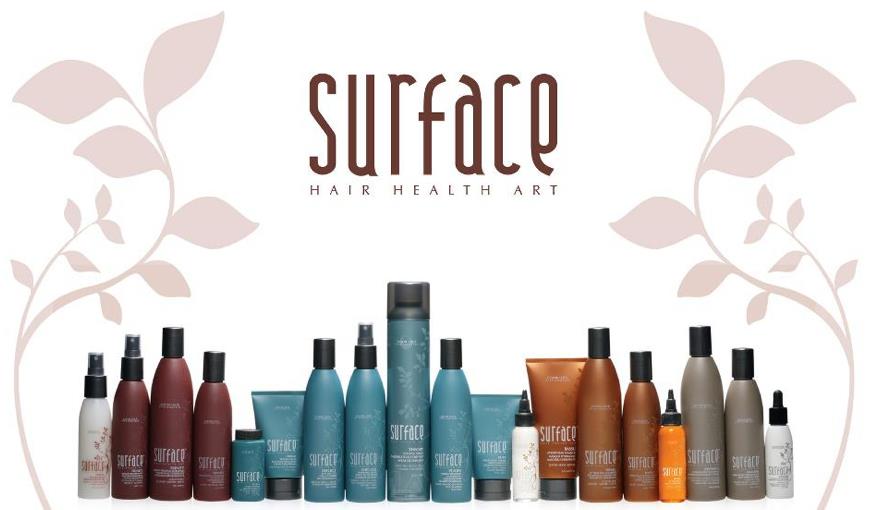 Color Vita Complex – Ceramide III Vitamin A, C, E Antioxidants

Infused in all Surface Products

Palm and Coconut Oils Cleanse Gently and Thorough
Babassu Botanical Penetrating Oil Imparts Moisture, Shine, and Softens
Vegan Cationic Proteins of Amaranth, Keravis and Soy Maximize Repair
Sugars and Corn Starch Provide Resilient Humidity Resistant Styling
Awaken Mineral Ferments and Botanical Extracts Aid in Healthy Cell Reproduction, Anti-Aging, Creating A Healthy Scalp and Maximizing Thinning Hair.
Tourmaline Kiyosaki Crystal Fusion (TK2). Maximize condition, color and speed styling time.
Heat Maximizes the Performance of the Color Vita Complex, Botanical Penetrating Oils, Vegan Protein and TK2. Heat is good for all Surface Hair Care and Styling Products.
The surface is formulated with plant derived aromas and product colors are the natural color of the ingredients. No added dyes.
Free Of – Sulfates, Gluten, Parabens, Animal Protein, Mineral Oil, and phthalates
Vegan Protein Babassu Botanical
Color Vita Complex
Awaken Therapeutic System
What's in and Whats out of your products
Babe Tape-In Hair Extensions

Babe Hair Extensions
100% Human Remy Hair
Adding length and volume has never been easier.
Installs in as little as 30 min.
Seamless and smooth
easy to maintain
may be reused up to 3 or more times with replacement tape
lasts up to 3 months
available in 30 colors
14″ 18″ 22″
Hair Care suggestions
DO's
brush hair 2-3 times a day, and before and after showering
avoid salty or chlorinated water
apply all oils midshaft down only
use sulfate free shampoo
DON'Ts
wash your too much, use baby dry shampoo in between washes
go to bed with your hair wet, once dry, braid or put up in a loose ponytail
overuse heat tools
chemically process the hair
DoTerra Essential Oils
What Are Essential Oils?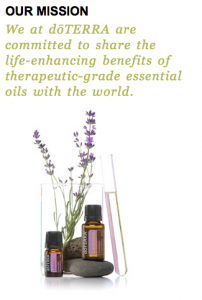 If you have ever enjoyed the scent of a rose, you've experienced the aromatic qualities of essential oils. These naturally occurring, volatile aromatic compounds are found in the seeds, bark, stems, roots, flowers, and other parts of plants. Essential oils provide plants with protection against environmental threats and play a role in plant pollination. In addition to their intrinsic benefits to plants and being beautifully fragrant to people, essential oils have long been used for food preparation, beauty treatment, and health-care practices.
How Do I Use Essential Oils?
Essential oils are used for a very wide range of emotional and physical wellness applications. They can be used a single oil at a time or in complex blends in one of three methods:

Aromatic
Certain essential oils, when diffused, can be very stimulating, while others can be calming and soothing. Diffusing essential oils can also cleanse and purify the air of unwanted odors.

Topical
Essential oils are easily absorbed by the skin and can be safely applied topically.
Internal
Certain essential oils have a rich culinary history and can be used as dietary supplements for targeted wellness.
Essential oils are both exciting and promising when it comes to taking care of your own and your family's health. Whether you're applying essential oils topically, enjoying the aromatic benefits through diffusing, or taking essential oils internally, the positive effects of essential oils are boundless.
That's why you'll want to ensure that the essential oils you are using are capable of delivering on their promise. You'll want to make sure that you are choosing essential oils for their potency and their purity.
Save