Eminence Organics Skin Care

Starting in a small Hungarian village using local herbs, fruits, and plants, the company has expanded into the most prestigious organic skin care brand on the planet. As Members of the Organic Trade Association (OTA), the association for the organic industry in North America, all Eminence products are free of Parabens, Sodium Lauryl Sulfate, and other harsh Chemicals. By matching pure, environmentally conscious organics with the luxury of Hungarian beauty care, Eminence promises to enhance your well-being naturally! Come check it out at Di Lusso and find out why Eminence organic skin care is consistently a best seller and how it is improving the lives and skin of clients everywhere.
For more information and to shop Eminence Organics, click HERE. 
Organic Colour Systems
Organic Color Systems is the most innovative approach to professional hair color since the invention of the oxidative hair color process. It respects the natural integrity of the hair by leveraging pure, high quality, all natural ingredients. By providing superior results, a naturally healthier and more enjoyable experience, and an uncompromising commitment to excellence, Organic Color Systems has become the world's preeminent All Natural Organic Salon Color line. Rather than use an aggressive and corrosive alkalizing agent like ammonia, which can damage the cuticle and irreparably destroy the hair's natural ability to "hold" color, they use a coconut by-product and other botanicals to soften, moisturize, and seal the pigment into the hair. By taking this revolutionary natural approach, they are able to consistently produce extraordinary results.
For more information and to shop Organic Colour, click HERE. 
Surface Products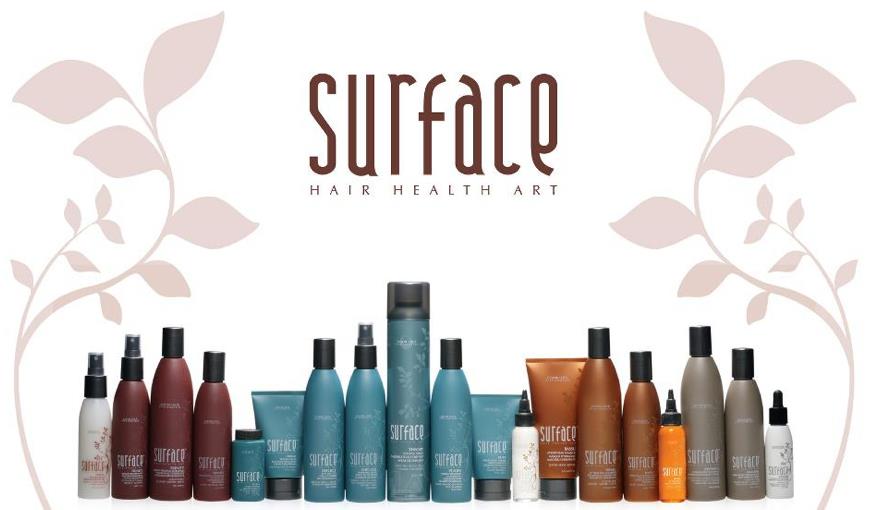 Created by salon owner and stylist Wayne Grund, Surface is an organic hair care line committed to giving back to the environment, providing natural, organic ingredients for their products and packaging as well as giving back to the community. The Surface culture is committed to growth while encouraging personal health, respecting the Earth and helping others. The name Surface came from a passion to develop incredible, all natural products that create a strong surface of success from which salons and their guests could grow. Surface also promotes continuing education for guest services and products, helping Di Lusso stylists grow their skills and knowledge for our amazing guests.
For more information about Surface Hair Care, click HERE. 
Save